Long Island, New York
Starflower Experiences, Inc. is a local not-for-profit educational organization that offers programs and experiences to help people understand, appreciate, and live more in harmony with the earth's life systems.
Starflower Experiences runs an Accredited

EarthkeepersTM

program


Eye in the Sky on an Earthwalk

The Earthkeepers program is run at sites around the world!

Rangers of the EarthTM

Starflower Experiences was lucky to be a pilot site for The Institute for Earth Education's Rangers of the Earth program. This is the 16th year at the Martin Luther King Jr School in Wyandanch.


Trying some 'whiffs'

This powerful program takes a whole year to complete, yet requires only 2 full days at an outdoor site plus opportunities for youngsters to explore natural places in their own community.
Check out our upcoming events:


Annual Auction is April 6 at Gloria Dei Church in Huntington Station


Manor Farm Egg Hunt April 20


Work days at Manor Farm Saturdays from 10 - 2, contact Rich at rich @ starflowerexperiences.org


Next Community Yard Sale is Saturday June 1


Next Long Island Repair Café May 18 at the Delano Stewart Wyandanch Plaza in Wyandanch

Volunteers welcomed!

Community Yard Sale--June 1, 2019
We'll be holding a Community Yard Sale at Manor Farm on Saturday June 1 from 10 am to 4 pm. For a donation of $20 you can have a 10'x10' space to sell your unwanted stuff. If you love garage/yard sales, this is for you! . If you want to reserve a space, click here: Yard Sale Reservation form

Free Trade Zone--May 5, 2019
This is like GrowNYC's Stop 'n' Swap--a time when you can bring items in good, working condition that you no longer need and pick up items that might be useful to you.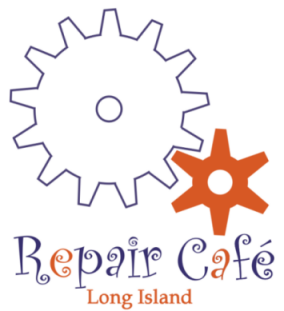 Repair Café May 18

Next Repair Café will be May 18 at the Wyandanch Plaza in Wyandanch! Mark your calendar. Save your broken stuff.

We always need more repair coaches--if you're good at fixing things, please let us know. We need someone who can work on jewelry. We'd love to have someone do on-site lessons on sewing on a button or darning socks or other simple DIY stuff. Are you a mental health professional who'd like to help "fix" people and can be a good listener for people who need to just talk? Are you good with computers? Good with fixing electronic stuff? Good at repairing furniture or miscellaneous items?



Manor Farm Egg Hunt
Join us for our egg hunt in the field at Manor Farm. Use our egg cartons to collect eggs. Pre-K & younger can hunt with a parent. Fun activities for the whole family.

DATE: Saturday, April 20
TIME: 1:00 - 3:00 p.m.
FEE: Donation: $5/person


Calling all Pre-K to 3
It's Planting Time for You!
Join us at Manor Farm for a sensory, hands-on approach to learning simple planting skills. Have fun preparing garden beds and flower pots, tilling soil, planting flowers, planting herbs and watering. Observe your gardens through the weeks. Discover easy gardening skills and become lifelong advocates for our environment!
Saturdays, April 27th, May 4th, 11th, 18th, June 1 and 8
10:00 am – 11:00 am for Pre-K - 1st graders
11:15 am - 12:15 am for 2nd and 3rd Graders
$90/participant
For more information and registration: Planting Time Spring 2019
Can you help?

We are looking for donations of:
· berets (adult sized)
· pitchers (for drinks)
· cloth napkins
· solid color table cloths for 8' tables
· old Ranger Rick magazines
· gloves/mittens for winter
· tree branches approximately 3" in diameter
· clippers and loppers for trimming trails
· binoculars
· a small digital camera
· 10 x 10 'festival' tents
· raincoats/ponchos to fit ages 10 through adult
· a library-style step stool


We're seeking people to help keep trails trimmed in Berkeley Jackson County Park and Manor Road Park. If you are not susceptable to poison ivy, we especially need you! We also need someone who can do some minor carpentry/constructon for a few interior projects at Manor Farm.


Thanks for the very generous help!

Home Depot, Deer Park
for the Team Depot project to build new garden beds at the Milton L Olive Middle School in Wyandanch




Long Island Compost
for the compost to fill our new garden beds as part of the Team Depot project




Green Inside and Out, ATLI, Slow Food North Shore for help with our school garden in Wyandanch




Klean Kanteen, Whole Foods Market, Ecolunchboxes and Simply Straws for donations for the Earth Rangers' event "No Time to Waste"




Mr. Russell Albanese and Mrs. Santmann for donations to help our Earth Rangers and trainees in Wyandanch



Donations to Starflower Experiences are tax-deductible.
You can still send a check or donate needed items, but if you want to donate here online, now you can!




Be sure to "like" us to keep up to date.