Long Island, New York
Starflower Experiences, Inc. is a local not-for-profit educational organization that offers programs and experiences to help people understand, appreciate, and live more in harmony with the earth's life systems.
Check out our upcoming events:


Manor Farm Haunted Trails--October 29, 30, 31


Want to volunteer at Manor Farm? contact Elisa at 631-213-1927


Harvest Celebration October 16


Next Long Island Repair Café November 14 at the Sayville Library


The sunflowers won't be in bloom again until next summer!

Volunteers welcomed!
To register for events at Manor Farm, call Elisa at 631-213-1927.

Harvest Celebration and Manor Farm Haunted Trails

Volunteers wanted!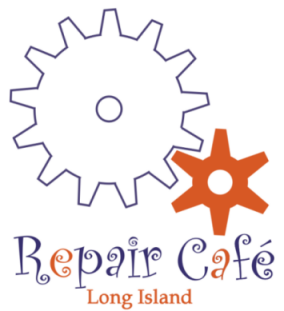 Repair Café November 14

Next Repair Café will be Sunday November 14 at the Sayville Library. Mark your calendar. Save your broken stuff.

We always need more repair coaches--if you're good at fixing things, please let us know. We need someone who can work on jewelry. We are looking for people who can 'heal' stuffed animals or fix clothing. We'd love to have someone do on-site lessons on sewing on a button or darning socks or other simple DIY stuff. Are you a mental health professional who'd like to help "fix" people and can be a good listener for people who need to just talk? Are you good with computers? Good with fixing electronic stuff? Good at repairing furniture or miscellaneous items?



Can you help?

We are looking for donations of:
· berets (adult sized)
· pitchers (for drinks)
· cloth napkins
· solid color table cloths for 8' tables
· old Ranger Rick magazines
· gloves/mittens for winter
· clippers and loppers for trimming trails
· binoculars
· 10 x 10 'festival' tents
· raincoats/ponchos to fit ages 10 through adult
· a library-style step stool


We're seeking people to help keep trails trimmed in Berkeley Jackson County Park and Manor Road Park. If you are not susceptable to poison ivy, we especially need you! We also need someone who can do some minor carpentry/constructon for a few interior projects at Manor Farm.


Thanks for the very generous help!

King's Hardware, Wyandanch
for a box full of seeds and some lamp parts to use at a Repair Café




Home Depot, Deer Park
for the Team Depot project to build new garden beds at the Milton L Olive Middle School in Wyandanch




Long Island Compost
for the compost to fill our new garden beds as part of the Team Depot project




Mr. Russell Albanese and Mrs. Santmann for donations to help our Earth Rangers and trainees in Wyandanch