Long Island, New York
Starflower Experiences, Inc. is a local not-for-profit educational organization that offers programs and experiences to help people understand, appreciate, and live more in harmony with the earth's life systems.
The SUNFLOWER MAZE at Manor Farm is open from 8 am through 8 pm.
See more pics here: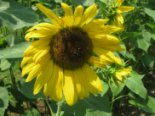 Starflower Experiences runs an Accredited

EarthkeepersTM

program


Enjoying a 'whiff'

The Earthkeepers program is run at sites around the world!

Rangers of the EarthTM

Starflower Experiences was lucky to be a pilot site for The Institute for Earth Education's Rangers of the Earth program. This was the 14th year at the Martin Luther King Jr School in Wyandanch.


On patrol by the pond

This powerful program takes a whole year to complete, yet requires only 2 full days at an outdoor site plus opportunities for youngsters to explore natural places in their own community.
Check out our upcoming events:


Work days at Manor Farm Saturdays from 10 - 2, contact Rich at rich @ starflowerexperiences.org


Next Community Yard Sale is October 14.


Next Long Island Repair Café November 4 in Wyandanch

Volunteers welcomed!

Community Yard Sale--October 14, 2017
We'll be holding a Community Yard Sale at Manor Farm on Saturday October 14 from 10 am to 4 pm. For a donation of $20 you can have a 10'x10' space to sell your unwanted stuff. If you love garage/yard sales, this is for you! Space reservation flyer will be posted here soon.

Eureka Expeditions
Learn the keys to the modern day high-tech scavenger hunt known as geocaching. Each day we will travel to a different natural wonder on Long Island where you can use our GPS units to find the hidden clues that will unlock a treasured surprise for all participants.



Earth Rangers in Washington D.C.
Thanks to Moms Clean Air Force, this was our third year bringing a group of Earth Rangers from Wyandanch to the Play-in For Climate Action.

Can you help?

We are looking for donations of:
· berets (adult sized)
· pitchers (for drinks)
· cloth napkins
· solid color table cloths for 8' tables
· old Ranger Rick magazines
· gloves/mittens for winter
· tree branches approximately 3" in diameter
· clippers and loppers for trimming trails
· binoculars
· a small digital camera
· 10 x 10 'festival' tents
· raincoats/ponchos to fit ages 10 through adult
· a library-style step stool



Thanks for the very generous help!

Home Depot, Deer Park
for the Team Depot project to build new garden beds at the Milton L Olive Middle School in Wyandanch




Long Island Compost
for the compost to fill our new garden beds as part of the Team Depot project




Green Inside and Out, ATLI, Slow Food North Shore for help with our school garden in Wyandanch




Klean Kanteen, Whole Foods Market, Ecolunchboxes and Simply Straws for donations for the Earth Rangers' event "No Time to Waste"




Computer Business Center and Kings Hardware, Wyandanch for donations for the Repair Café




---


We're seeking people to help keep trails trimmed in Berkeley Jackson County Park and Manor Road Park. If you are not susceptable to poison ivy, we especially need you! We also need someone who can do some minor carpentry/constructon for a few interior projects at Manor Farm.




Donations to Starflower Experiences are tax-deductible.
You can still send a check or donate needed items, but if you want to donate here online, now you can!




Be sure to "like" us to keep up to date.